On 24-26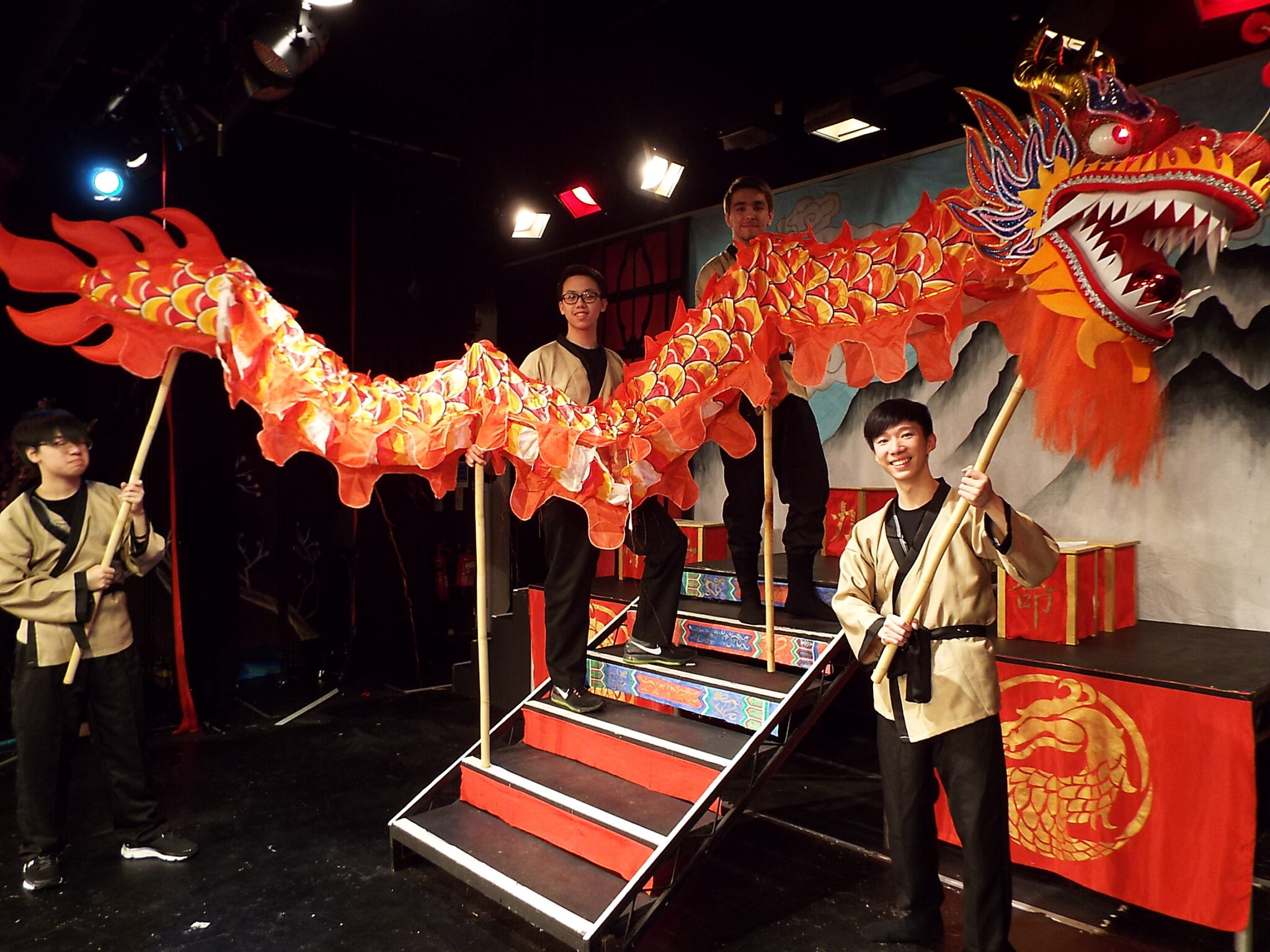 February, Cardiff Sixth Form College's performing arts group, Glee Club, put on an entertaining production of Disney's Mulan at the YMCA theatre, Cardiff.
Glee Club runs once a week, and has grown in popularity from around eight students in its first year, to 44 this year. Every year, Glee Club comes up with its own take on a popular Disney classic. In previous years, our students have demonstrated that their talents go far beyond that of academia through such memorable productions as Aladdin and The Lion King.
Mulan tells the story of a young Chinese girl, Mulan (Ming-Na Wen), who impersonates a man in order to join the Chinese military in the place of her elderly, frail father. Accompanied by her friendly sidekick, Mushu the dragon, she manages to ward off a Hun invasion, falling in love with her army captain along the way.
Within the space of just five months, the students worked under minimal supervision from Ms. Lal and Mr. Ulhaq (Usman) to improvise on the famous movie scripts, design the theatre set, source props and create striking costumes, in order to deliver a performance that would capture the attention of the entire audience.
The aud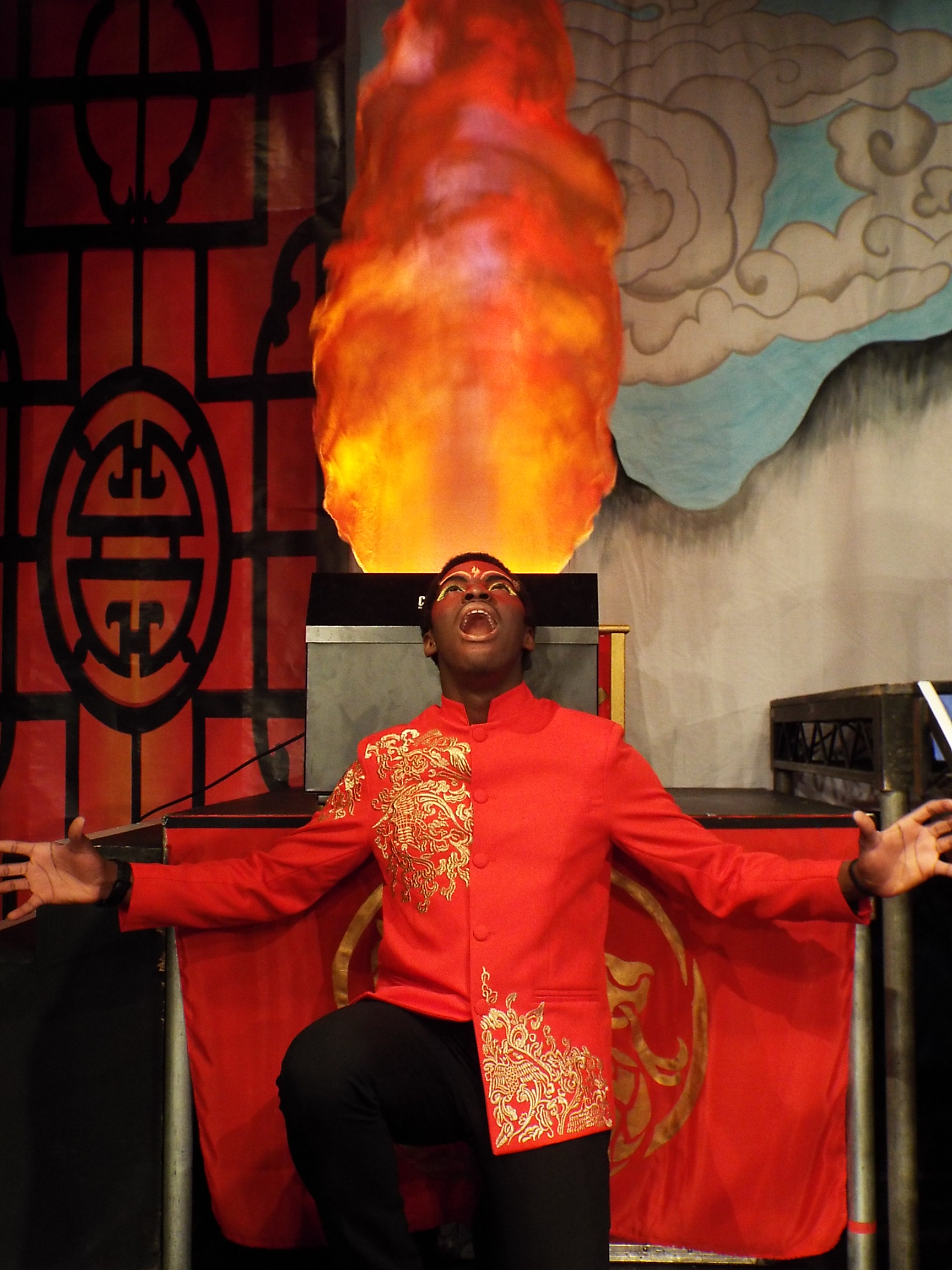 ience were glued to the stage throughout the whole show. The 44-strong student cast all performed outstandingly well. Melanie Kho was very convincing in the starring role of Fa Mulan (pictured opposite), while Odunayo (Odu) Salu had us in fits of laughter as Fa Mulan's comical sidekick, Mushu the dragon (below)
Speaking of her experience of co-ordinating the annual Glee Club production, Ms. Lal stated:
"From auditions to late night rehearsals, the whole process was exhausting, but really fun. I looked forward to the weekly rehearsals as much as the kids did! In some rehearsals, I laughed so much I cried and I saw students literally rolling on the floor laughing!
"Students from different friendship groups and years met, and made friends. Different talents came together and over the five months in which we perfected the performance, it was really satisfying to see super-shy students come out of their shell and grow in confidence. I am constantly blown away by the talent of these students, and how they manage their studies and rehearsals so well.
"To be able to pull something like this off meant that planning began at the end of the last academic year. There is a lot to consider; from casting, rehearsals, costumes, props, lighting, set design, choreographing (so many hours were spent dancing in my classroom!), and marketing. I worked with a great team, who were all committed and passionate about the project and all the kids chipped in too, from buying costumes and making props, to helping out with dancing and singing. From January onwards, most evenings and weekends were spent working on the set and attending rehearsals. I've spent many nights lying awake planning scenes and typing notes on my phone about ideas I'd have at 2am in the morning!
"Every year, as t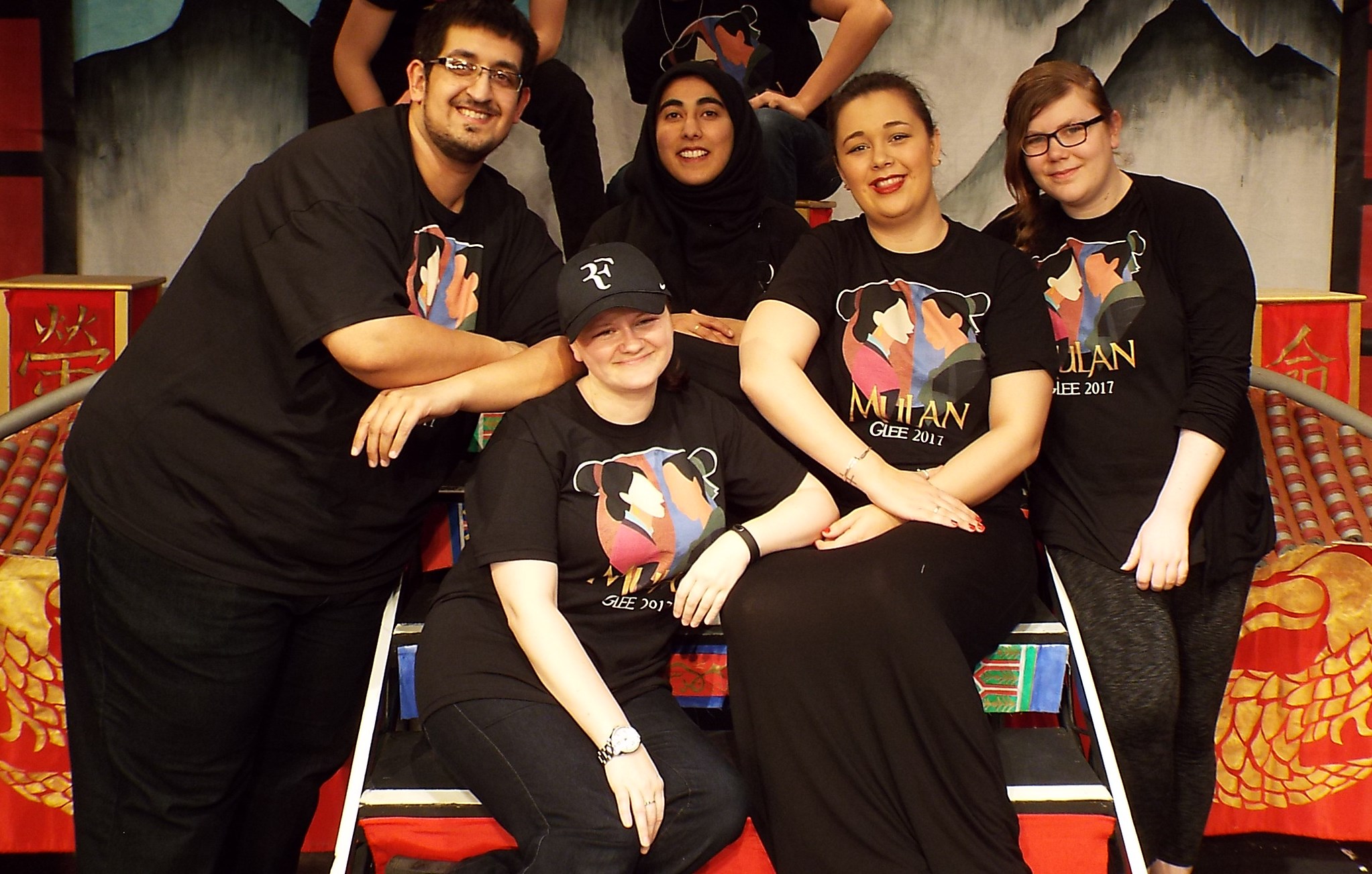 he show gets closer and the stress and lack of sleep start getting to me, I always say I won't do another show. But once it's over and all the props are packed away and I've caught up on sleep, I start to miss it and begin wondering, 'What shall we do next year?'"
Traditionally, CSFC has raised money for a designated charity at our annual Glee Club performance. This year, the students voted to raise funds for Tŷ Hafan; one of the UK's leading paediatric palliative care charities. We are very pleased to announce that we raised £430 for the charity through collections that took place following the three different showings of Mulan.
Well done to all students who took part in the performance, and to Ms. Lal, Mr. Ulhaq, Ms. Williamson, Ms. Jones and Ms. Clarke (pictured above) for making it all possible – we can't wait to see what Glee Club has in store for us next year!
Categories:
News