Last Friday, four teams of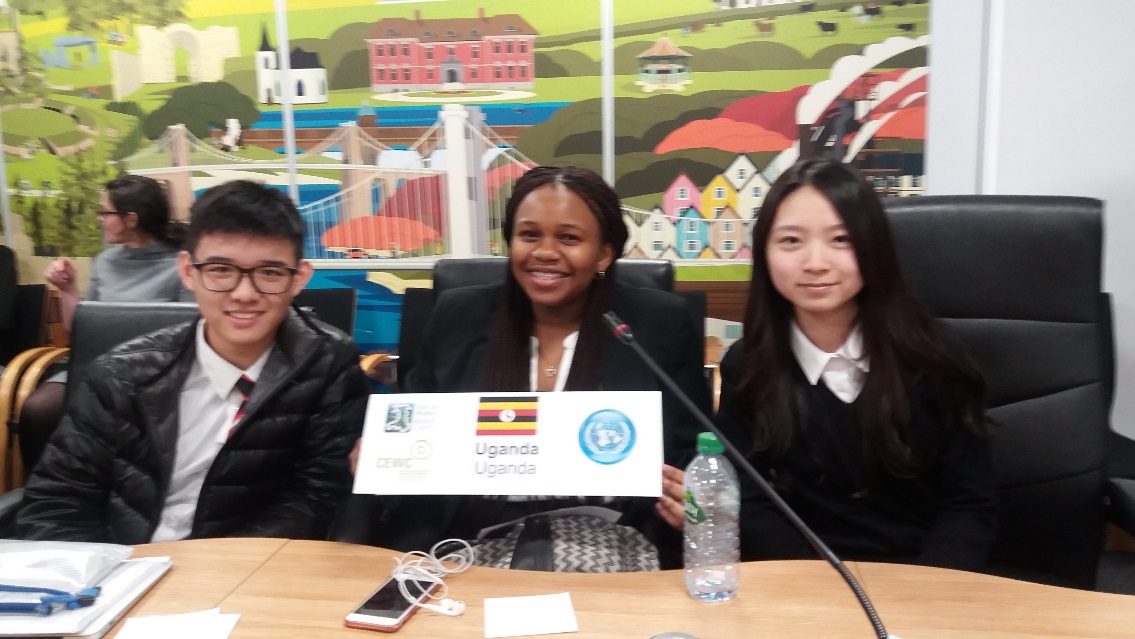 students from Cardiff Sixth Form College, between them representing the UK, Uganda, Morocco and non-governmental organisation, Greenpeace, took part in the Model United Nations Conference at the Senedd, National Assembly for Wales building in Cardiff Bay.
The Conference provided an exciting simulation of procedures at the United Nations. Working in delegations of three, the students were required to research the country or organisation they were representing to participate in the discussion of the motion for the day – dealing with climate change.
Tabitha Balogun, Yolanda Fei and Andrew Mak (pictured above), representing Uganda, explained how the proposed motion for reducing cattle farming would negatively impact on their country's economy which is heavily reliant on the agricultural industry. They stressed the importance of educating farmers.
Alex Frapin, Huy Lan Nguyen and Ta Minh Tri (pictured below) told the Conference of how Morocco has been affected by climate change and the measures the country is taking to combat this. They welcomed the proposal of financial aid from G7 countries.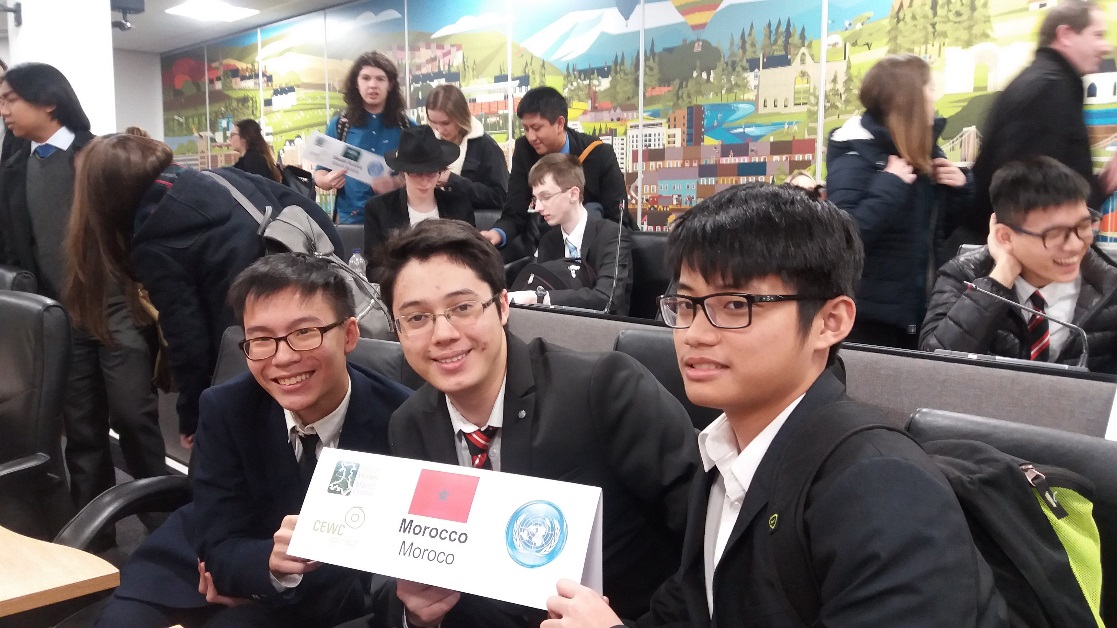 Representing the UK, Maxwell Chan, Masiab Bhat and Ines Chu (pictured opposite) raised objections to the proposed 3% of GDP levy on G8 countries, explaining that the current 0.7 agreement for foreign aid was being met by only a small minority of countries and protesting that the 3% levy on GDP was unrealistically high.
On behalf of Greenpeace, Isabel Jones, Sarah Love and Quianyun Liang (pictured below) battled to save the world from the policies of countries who do little to address the issues of creating low-carbon cities, investing in clean energy or making the switch to the generation of renewable energy.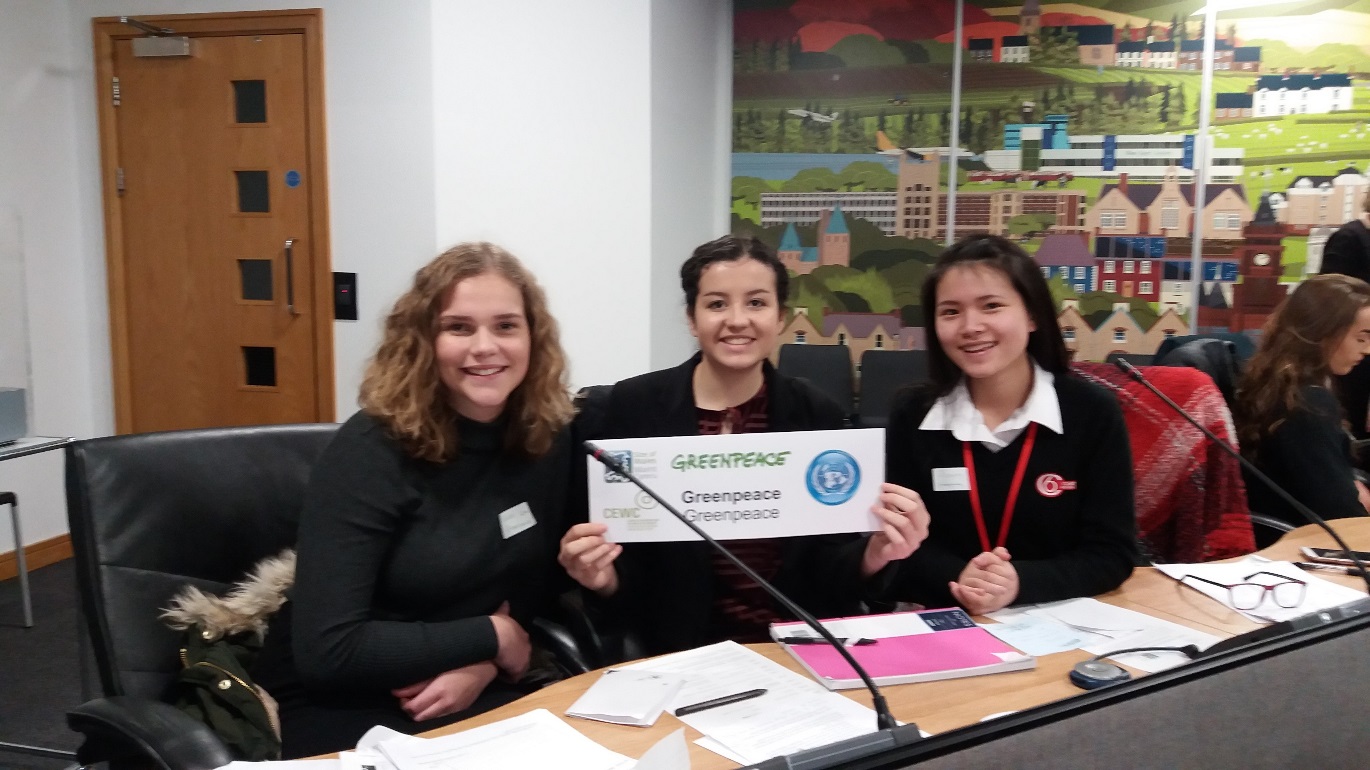 Categories:
News