This afternoon, seven students from Cardiff Sixth Form College were interviewed by BBC Radio Wales ahead of tomorrow's Model UN Conference taking place in the Senedd, National Assembly for Wales building in Cardiff Bay.
Entitled 'Beyond Marrakesh – Climate Change Conference 2017', the Model UN Conference will see both local and international students from South Wales schools discuss the Phillipines' draft resolutions for tackling climate change, from the point of the view of their home country. The aim of the conference is for delegates to agree upon an international resolution for climate change.
Today, BBC Radio Wales spoke to Isabel Jones, Tabitha Balogun, Sarah Love, Ines Chu, Musiab Bhat, Tri Tu and Alex Frapin to get a feel for the different viewpoints they intend to convey at the Senedd tomorrow. These students will be representing the UK, Uganda, Morocco and Greenpeace (as a non-governmental organisation) at the Conference.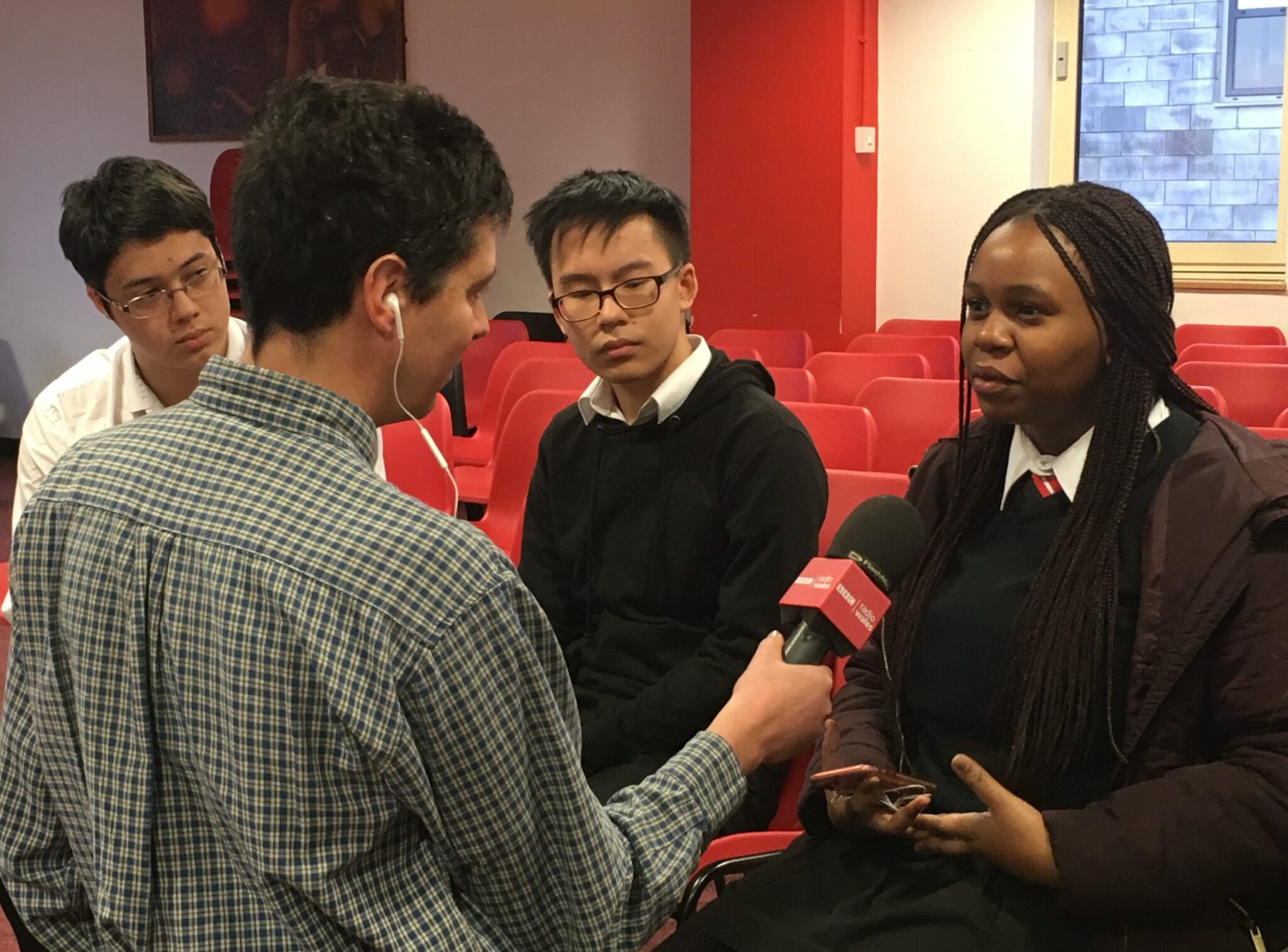 The interview was broadcast on BBC Radio Wales' Good Morning Wales breakfast show the following morning, and you can listen to the interview here (fast forward to 01:24:18): http://www.bbc.co.uk/programmes/b088kys6; however, the recording is only available within the UK.
A big well done to all seven students who were interviewed today, and good luck to those students attending the Model UN Conference tomorrow!
Picture above shows Ugandan student, Tabitha Balogun speaking to BBC Radio Wales about the Ugandan approach to tackling climate change, while the picture opposite shows all seven students with the BBC's reporter.
Categories:
News