Today, the festive Christmas spirit took over Cardiff Sixth Form College.
College staff came in to work wearing colourful Christmas jumpers in place of their usual office attire, and made donations to children's charity, Noah's Ark Appeal. At 12pm, they took the dressing up to the next level by donning Father Christmas and elf costumes to serve Christmas lunch to students in style (as is tradition at the college every Christmas).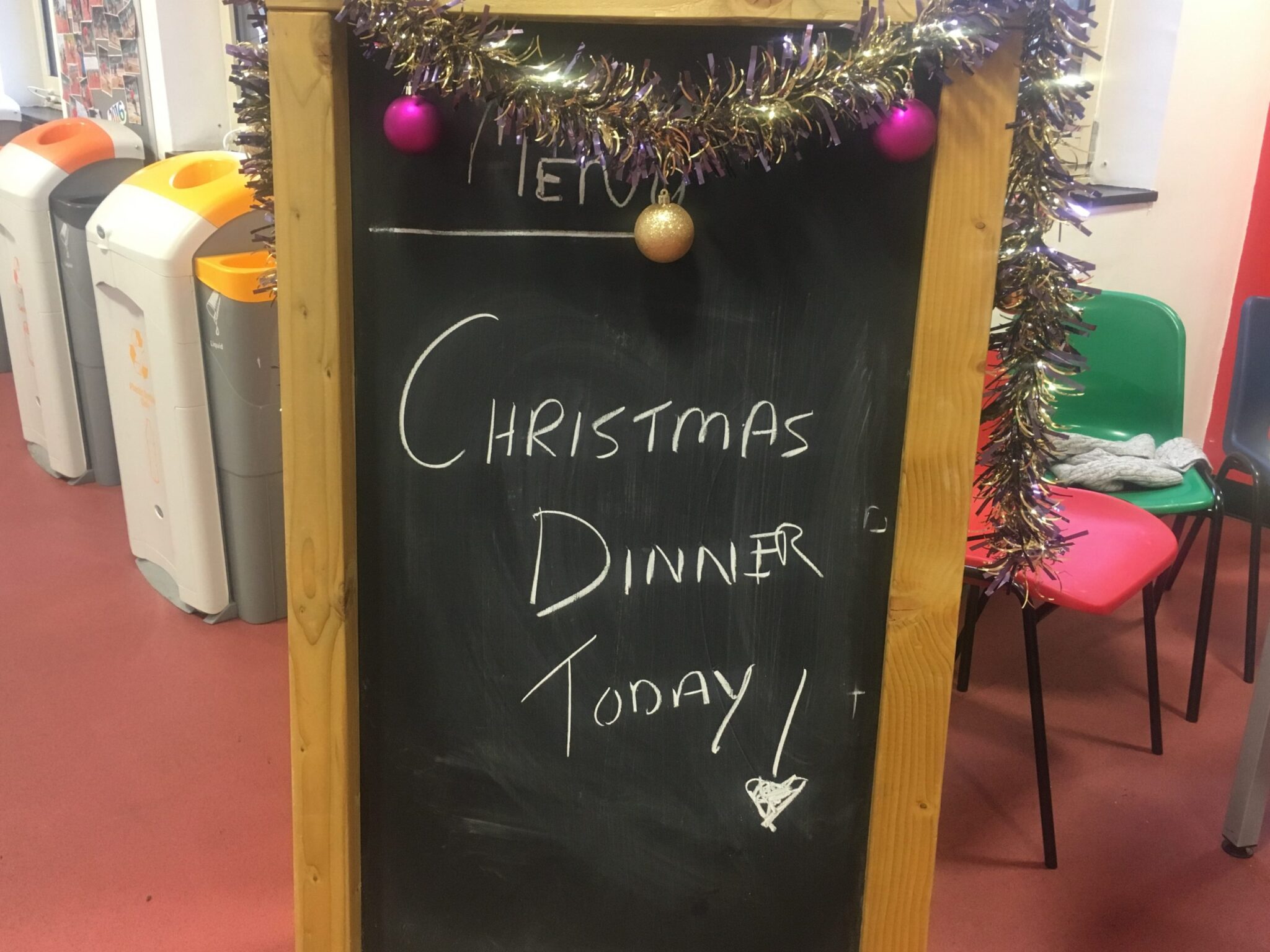 Mr. Lee and his talented catering team prepared a delicious dinner of succulent roast turkey with cranberry sauce, roast potatoes, roast parsnips, heritage carrots, sprouts, stuffing, Yorkshire pudding and lashings of gravy.
Staff then ensured each food tray was complete with cutlery and a mince pie, before serving up a tasty meal for each and every student.
Popular Christmas song played throughout the canteen and tables were laid with crackers and party poppers, to further encourage both staff and students to show some Christmas cheer.
Everyone had a fantastic ti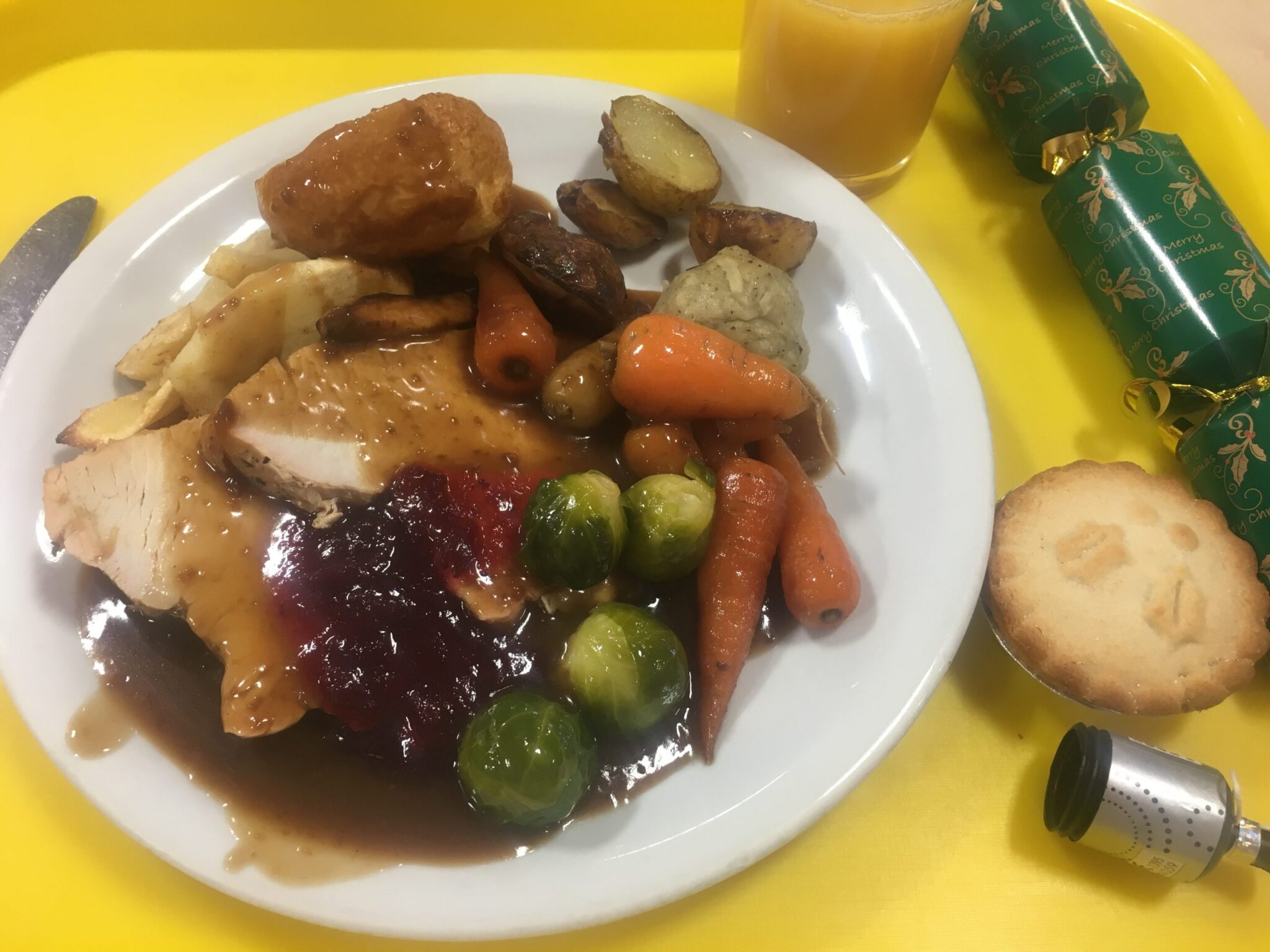 me and one group of students really managed to get into the spirit of things, as they erupted into an impromptu Christmas carol singing session!
We would like to thank Mr. Lee and his catering team, in addition to all of the staff who volunteered to serve the lunch, for helping us to bring the Christmas spirit to Cardiff Sixth Form College.
The College's Christmas celebrations will continue next week, with the student Christmas Ball on Wednesday 7th December – keep an eye on our website to hear all about it!
Categories:
News