This weekend, a group of students from Cardiff Sixth Form College embarked on a climb of Garth Mountain in Taff's Well, Cardiff.
Divided into three groups, each with nine members, the students were required to complete a series of different exercises.
Firstly, they were presented with a bag full of different objects such as a plastic toy gun, rope and matches, and had to discuss how the items could be used to aid their survival if they were stranded alone in the forest together.
The second exercise saw stu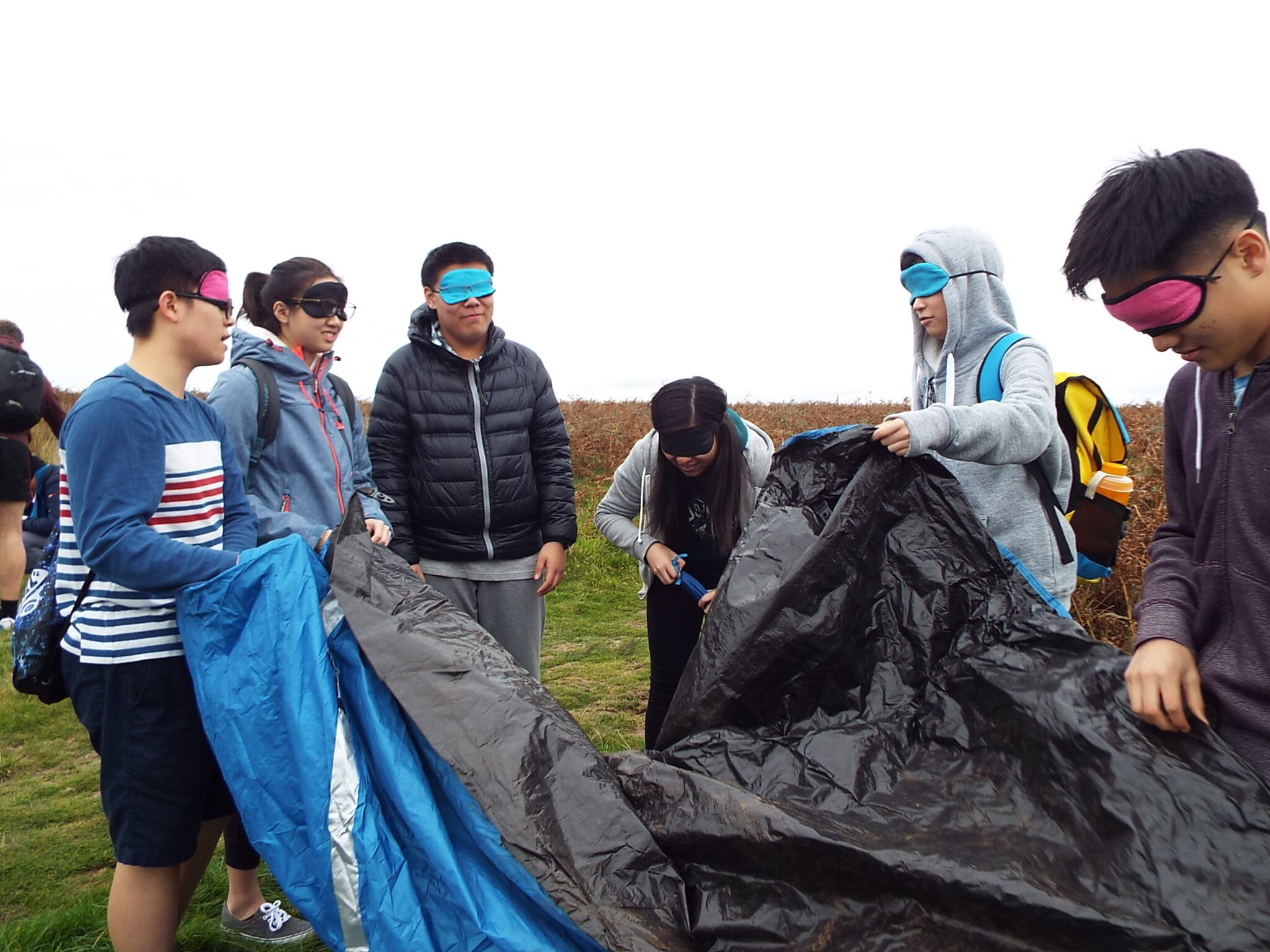 dents blindfold each other and work together to pitch a small pop-up tent.
Following this, the three groups climbed to the top of the mountain peak together. As they climbed, they were asked to consider the best way to approach the climb if they were walking on a single path trail through wet, slippery woodland. Which group member would walk in front, and in what order would the others follow, and why? Some groups placed the slowest students in front so that the fastest individuals could follow behind and motivate them to speed up, whereas others put the strongest students behind so that they could catch any students that fell in front. When they reached the top of the mountain, each student sang the national anthem of their home country.
The final exercise took the form of the 'bear' cave. The students were told to imagine a survival scenario in which one group member would be unable to survive. Who would they pick to make the ultimate sacrifice, and why? And would the group feel comfortable allowing an individual member to volunteer themselves for such a sacrifice?
After reaching the top of Garth Mountain and climbing back down, all of the students were worn out. However, everyone agreed that they felt a genuine sense of satisfaction to have made it to the top.
This was an excellent team-building exercise, and the students were encouraged to consider how the skills they had practiced throughout the day, such as communication, teamwork and partnership, could have practical applications in the real world. Each student received a certificate in honour of their achievements. The trip also provided a great opportunity for students to make new friends and develop bonds with their peers.
Well done to all of the students involved!
Categories:
News