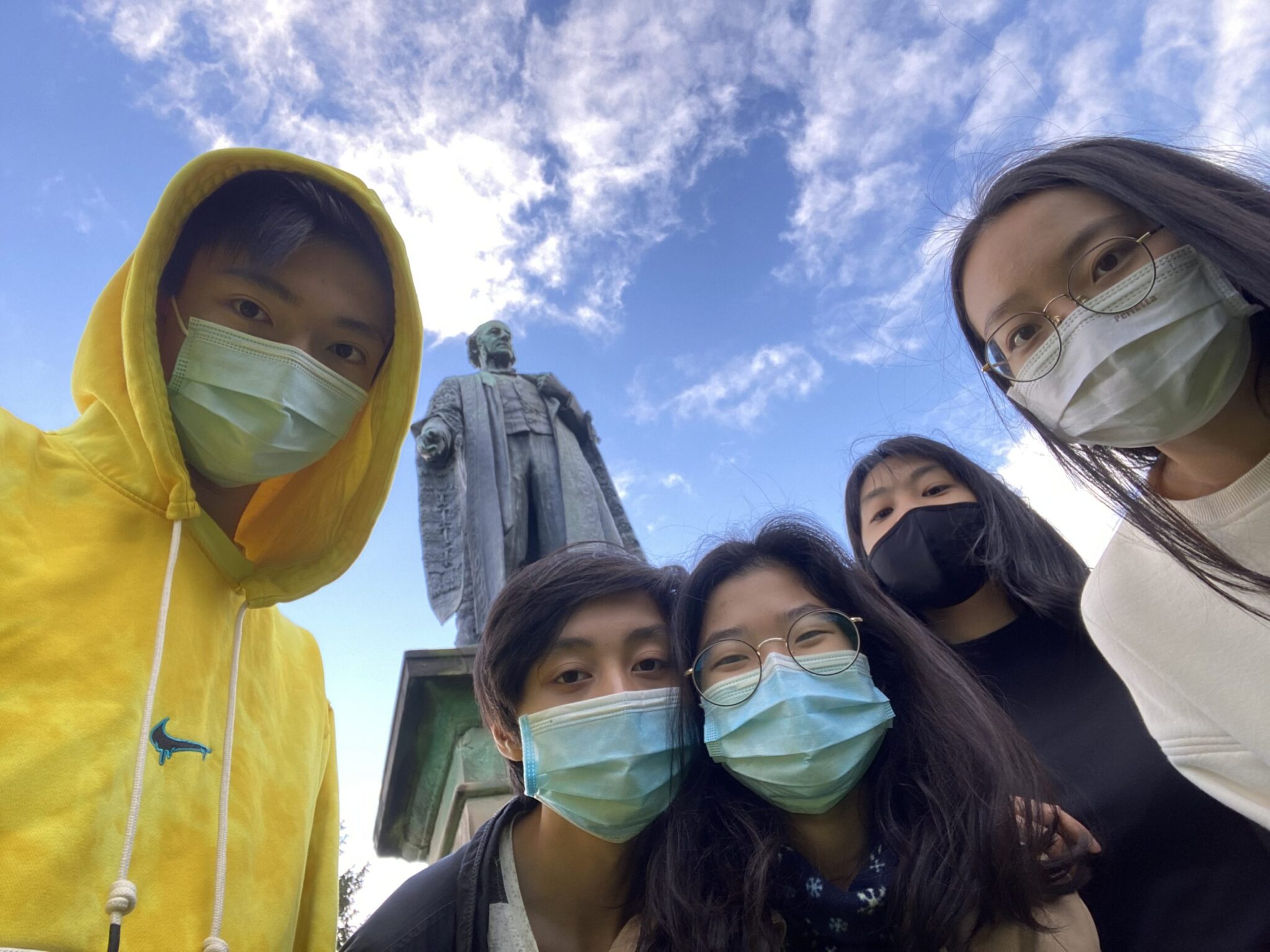 Enrichment Week kicked off on Saturday and Sunday with our NASA competition. Students battled it out deep into the night, designing spacecraft while sweating the small elements and fine details. Parry House emerged victorious from this taking the first victory of the week.
On Monday, the week began in earnest, starting with a Wallace victory in the chess tournament. That evening, students faced off in badminton with big Franklin wins in both the singles and the doubles as Janice Lee won the former before partnering with Danny To to win the latter.
Franklin took another victory the next day in basketball, winning 3 heats and then defeating a mixed team of Wallace and Atkins students in the final. That same day we moved onto the staff versus students debate. This lively, friendly competition takes place each year, pitting the staff against the students by getting them to debate school rules and policies. The staff team emerged as winners but the best individual speaker prize was won by a student. The evening had a much calmer atmosphere with a painting session in the art classroom.
Everything went back into high gear the next day as the mini marathon returned for a 6km route around Bute Park. Victory was comfortably taken by Ethan Au, winning some big points for Seacole. This was followed up with another Seacole victory that evening during the Masterchef Competition. Best Tangtokit took first place with a beefy, noodly, omelette creation that was devoured by the judges.
Thursday welcomed a brand new event in the form of the Squid Games. Loosely based on the hit Korean Netflix show, the students competed in fun, simple games to determine individual winners. Wallace dominated this competition through the power of sheer number of participants, taking the overall win for the event.
The next day we had the Cardiff Puzzle Tour where teams of students followed clues which led them around Cardiff. We had a victory from a mixed house team of Audrey, Luis, Mabel, Khing and Sunny who finished in 1 hour and 2 minutes. That evening, brains were tested in a different way in the Big Fat Zoom Quiz with 60 questions ranging in difficulty. The quiz was won by Hayley, representing Seacole.
Saturday was a much more peaceful affair with a leisurely trip to Cefn Onn Park on the outskirts of Cardiff and then some pizza making in the evening with students making regular or dessert pizzas using a range of toppings.
Overall, it was another successful, jam-packed Enrichment Week brought together by Boarding Staff, Club Presidents and Prefects. A few successful activities have put Wallace into an early lead in the House competition but not by much, so there's still a lot to play for!
Categories:
News