2021 has brought a new canteen competition that is proving very popular with our students, The Ultimate Dining Experience!
Run as a raffle, students get the opportunity to create their own menu for one night that will be served to the entire school in our canteen. The winning students can also select five friends to join them on the evening to enjoy their meal in a private VIP area served by CSFC staff.
Last Friday some of our GCSE students got to enjoy this prize; Gech, Hailey, Ling, Angel, Milly & Crescent. The week before they had sat down with our chef to go through their menu ideas and together created a Cambodian and Hong Kong themed evening:
On Friday Gech and Angel arrived early to join our chefs in the kitchen and help cook some of the food for the school. They helped make the egg tarts and Boba milk tea as well as some of the Hong Kong street food sides.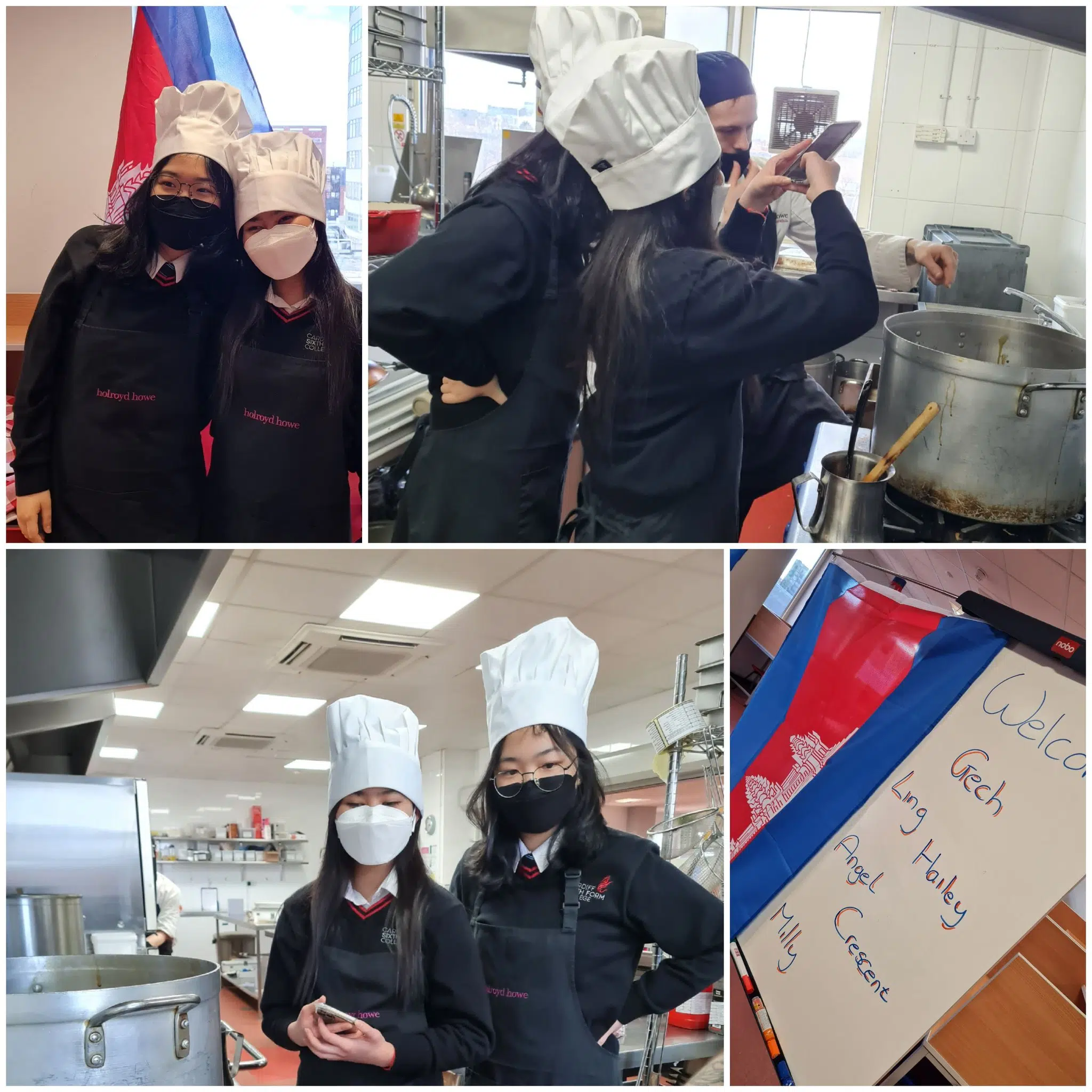 At 5pm, the VIP students joined us in their private seating area which CSFC staff had decorated and were ready and waiting to serve the VIP guests. It was Boba milk teas all round, along with some Coca Cola, followed by their beautifully presented main course and street food sides.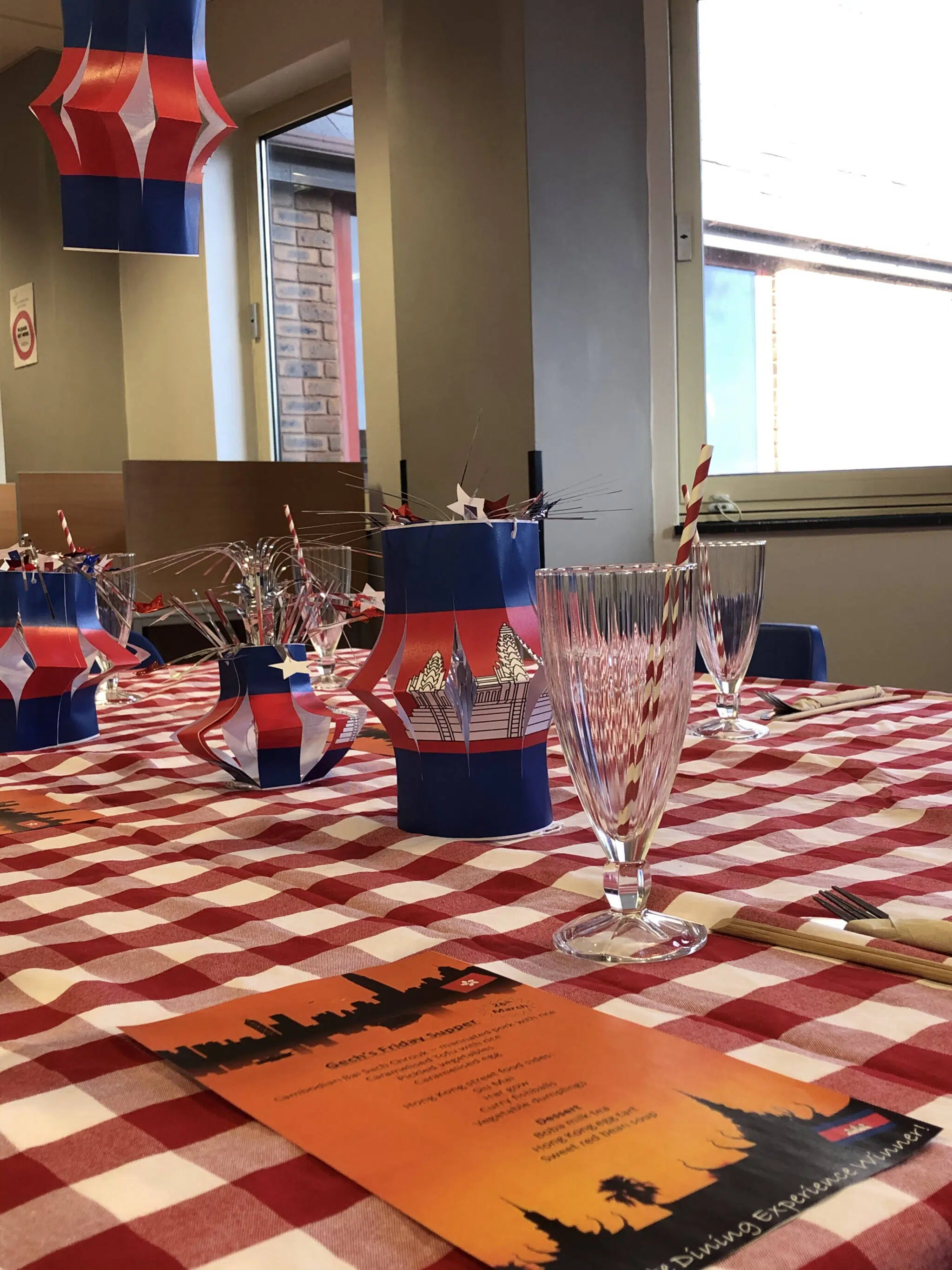 Other students were queuing out the door to sample some of the specially chosen menu and Boba milk teas were flying out quicker then we could make them.
Our VIP students managed to save some space for dessert and as a special treat just for them, as well as the egg tarts and red bean soup, the girls enjoyed some coke floats!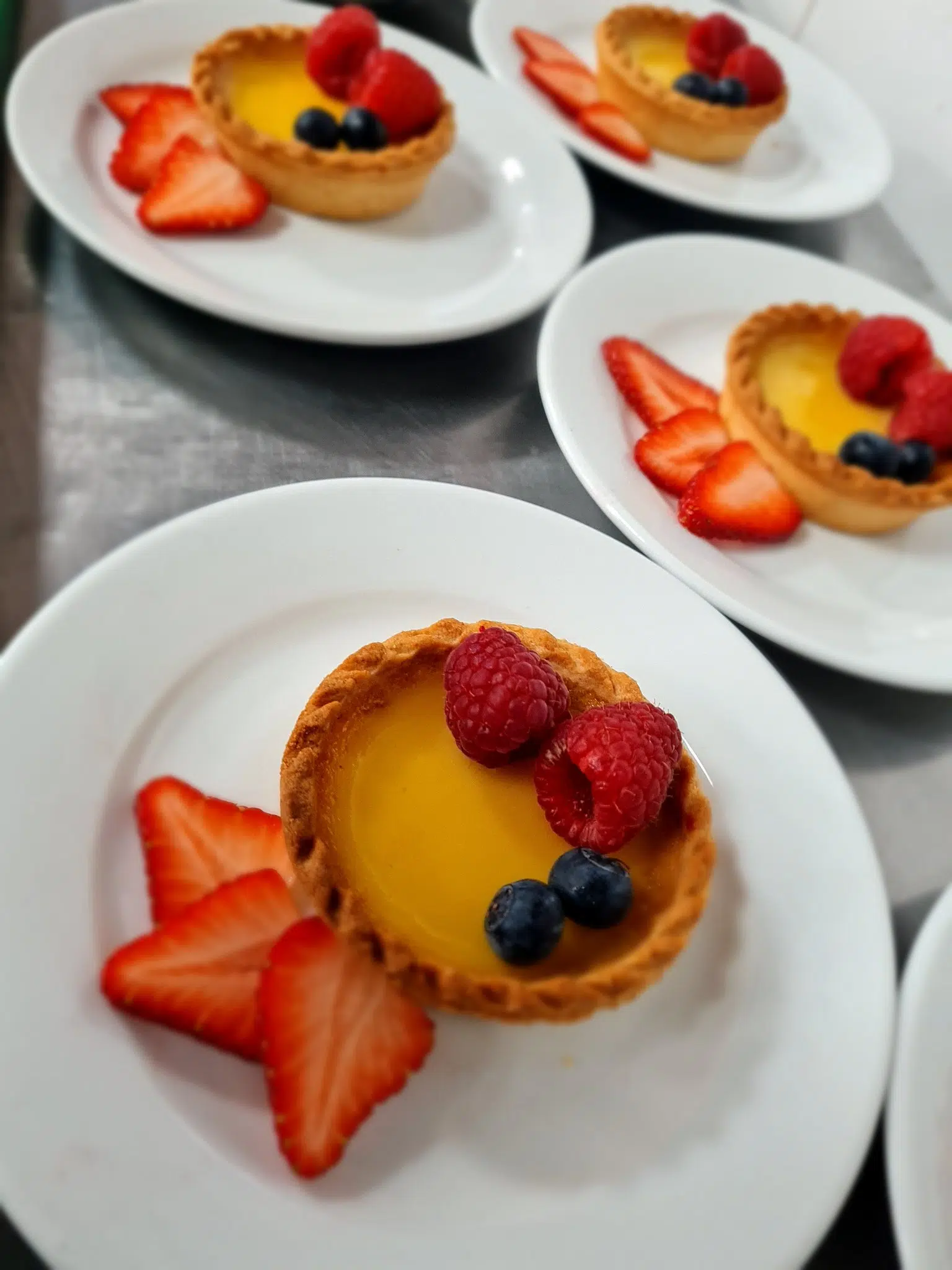 Having enjoyed their evening and the food, the VIP group left with takeaway boxes full of food to eat later on or the next day. The group were full of thanks towards all the canteen staff and the staff serving them and even offered to stay and help clean up.
Thank you to Gech, Hailey, Ling, Angel, Milly & Crescent for being such wonderful winners of the Ultimate Dining Experience and choosing such a good menu for everyone to enjoy! We will host another Ultimate Dining Experience next month.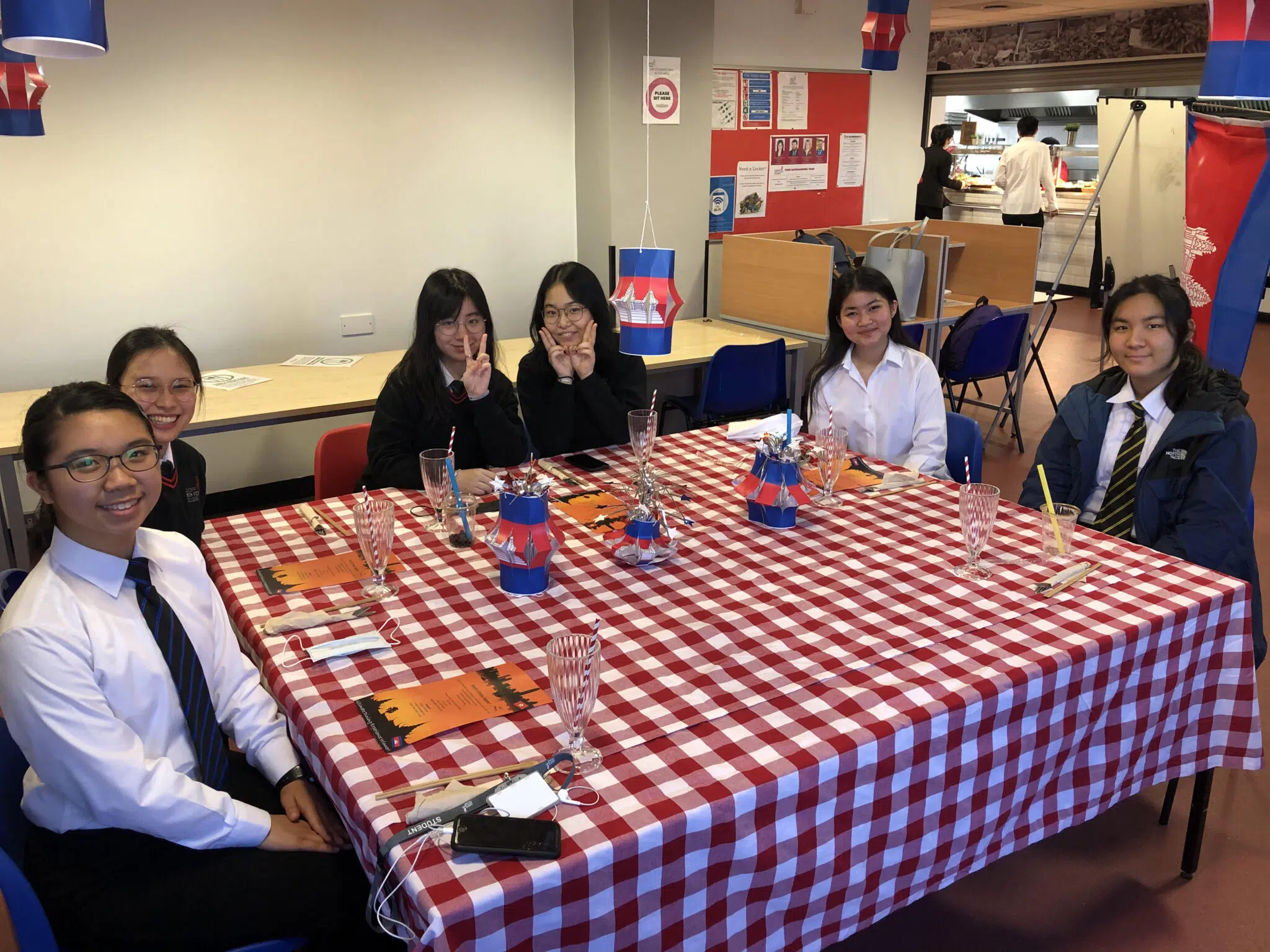 Categories:
News