Following their success at the S.Wales Regional Round nine students from CSFC travelled to Liverpool for the Autumn National Session of the European Youth Parliament.
There was an emphasis on effective communication, teamwork, listening skills and responding to points made that showed a grasp of the core issues of the topics discussed as well as developing confidence in public speaking. Each of our students worked on a committee with students from other participating schools in order to devise and present resolutions on a diverse range of topics. Topics included exploitation of the Arctic, antimicrobial resistance, how to deal with space debris and the effect on the workplace of Artificial Intelligence. Nine motions were discussed in total during the weekend.
Our students are to be congratulated on their confident and insightful contributions as well as the research they undertook prior to the session.
There was also time for fun, with a cultural evening where we represented Greece, a quiz and a talent show. They can be seen here attempting a traditional Greek dance.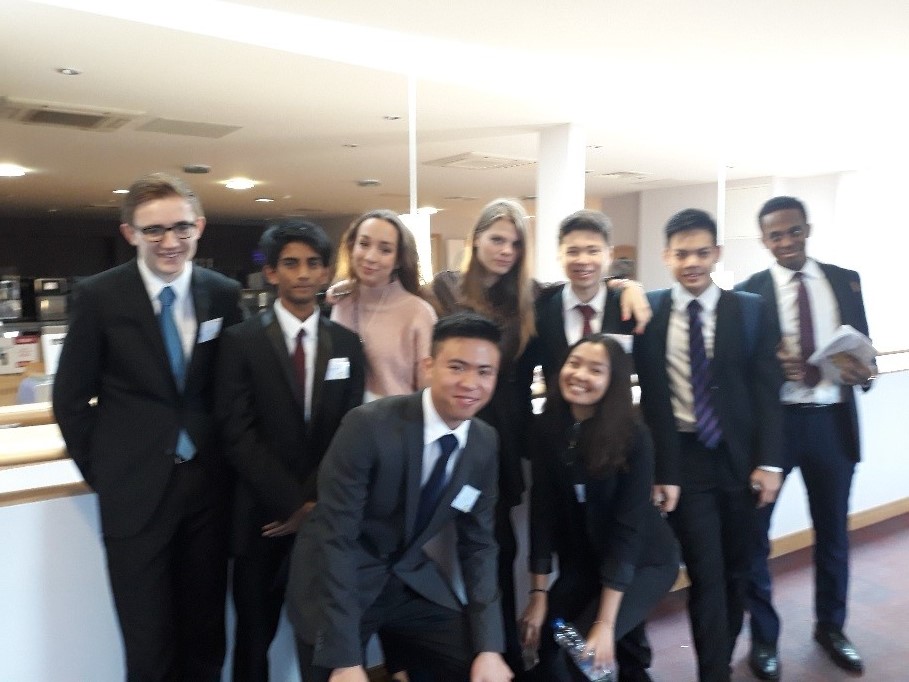 Categories:
News