Seven CSFC students recently visited the Houses of Parliament on a trip organised by Mr Webb in the Humanities department and Mrs Batchelor.
The group are seen with their very informative guide on the right of the picture and with the oldest MP in the 'Commons' Dennis Skinner. Dennis is a British politician of the Labour Party serving as the Member of Parliament (MP) for Bolsover since 1970.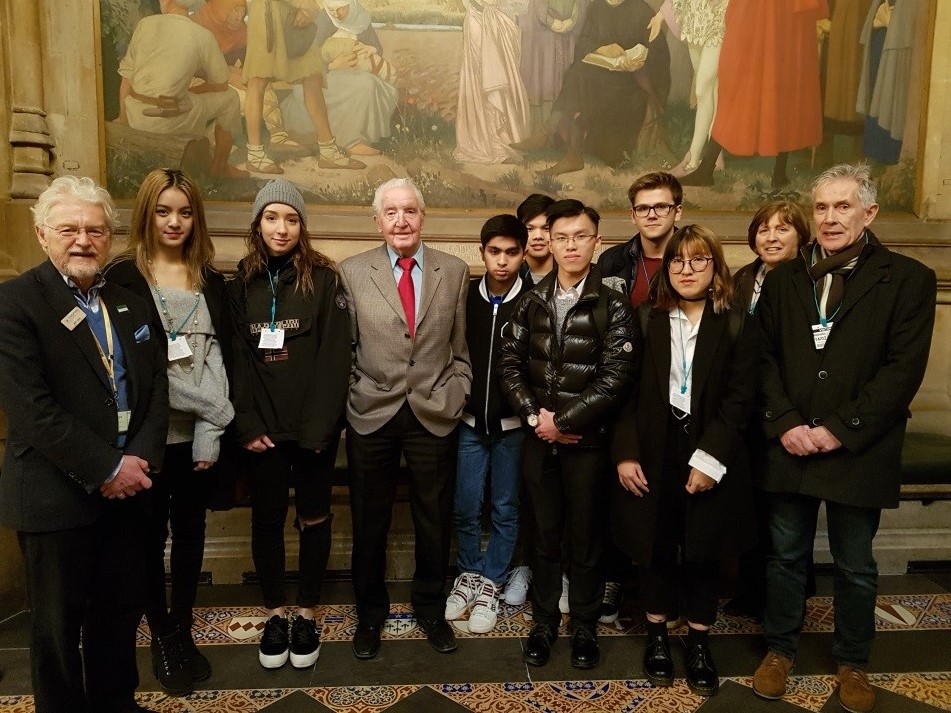 They were taken around many of the chambers and halls in Parliament, and visited the Commons and Lords chambers, Prince's chamber the Robing Room, St Stephen's Hall, and Westminster Hall. Here are some of the students in Westminster Hall with their excellent guide.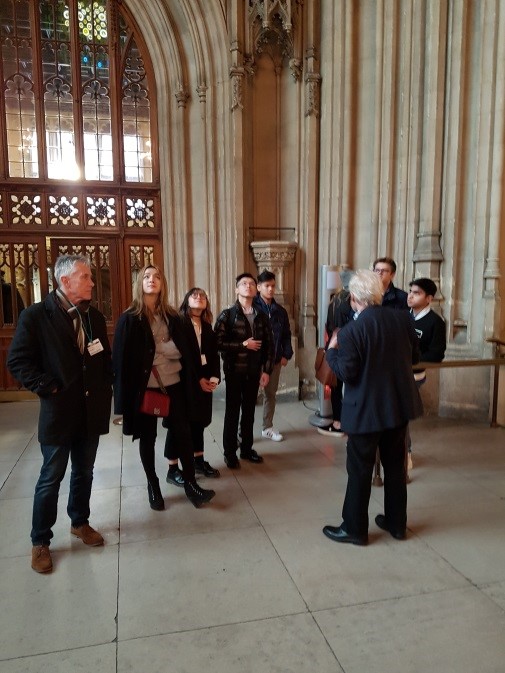 The students learnt a great deal of information relevant to their academic subjects:
"I hadn't realised the depth of History it holds as well as being the great symbol of Democracy for the UK" – Vents.
"The tour was an amazing experience, and I had an opportunity to discover more possibilities for my future career" – Berta.
This picture was taken in Central Lobby, and the statues in the background showed some of History's greatest politicians.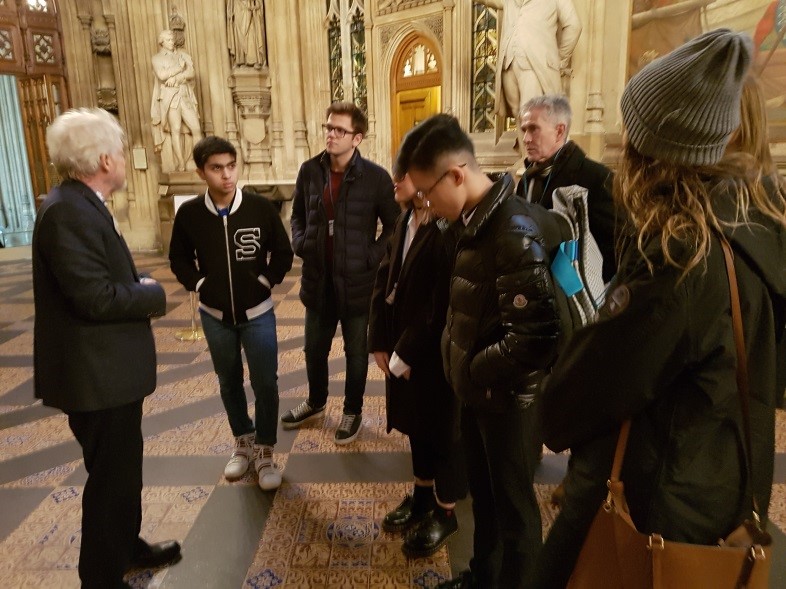 Categories:
News