The Oxford Union Schools Debating Competition is the largest debating competition in the UK and the largest British Parliamentary school-level debating competition in the world. With over 350 schools participating, the competition offers students an excellent chance to develop their skills and confidence in public speaking, thoughtful argumentation and analytical problem solving. The best teams who win the regional rounds compete in the Finals Day, held at the historic Oxford Union.
Zaid and Amaan are to be congratulated for not only winning the South Wales round of this prestigious competition, but also for securing a place in the finals of the novice round on finals day.
During the course of the day they had the experience of debating against a team from Eton, the eventual winners of the open round and Dulwich, the winners of the Cambridge Finals Day, tackling challenging topics such as "This House as a Parent Would Use Tiger Parenting" and "This House Would Ban Private Health Care." In the Novice Finals they strongly opposed a motion to ban political dynasties, losing to the winning Dutch team.
Commiserations should also go to Sid and Musiab who had secured a place in the Cambridge Schools Debate Finals but who were unable to attend due to the snow making travel impossible.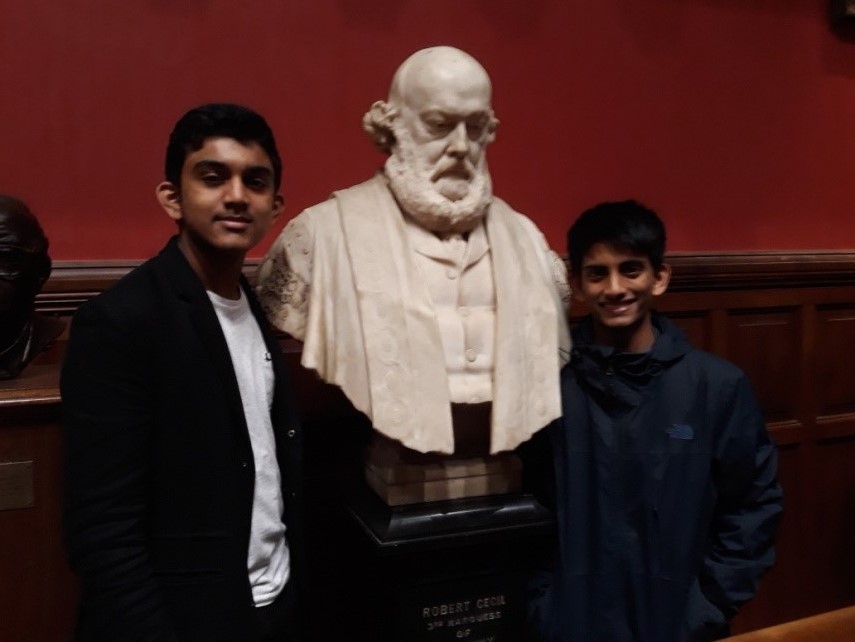 Categories:
News