The CSFC Glee Club annual production took place this weekend – Hairspray Jr, the classic tale of integration and teenage heartbreak was a feast for the eyes and ears. Our students have been rehearsing since September and boy was it obvious! The entire cast were on fire as they launched into the show on Friday 23rd February! The first night saw a packed theatre – full of laughter and applause as the students owned the stage. Both the Saturday and Sunday evening shows also went off without a hitch (minus minor microphone malfunctions) and were thorougly enjoyed by all.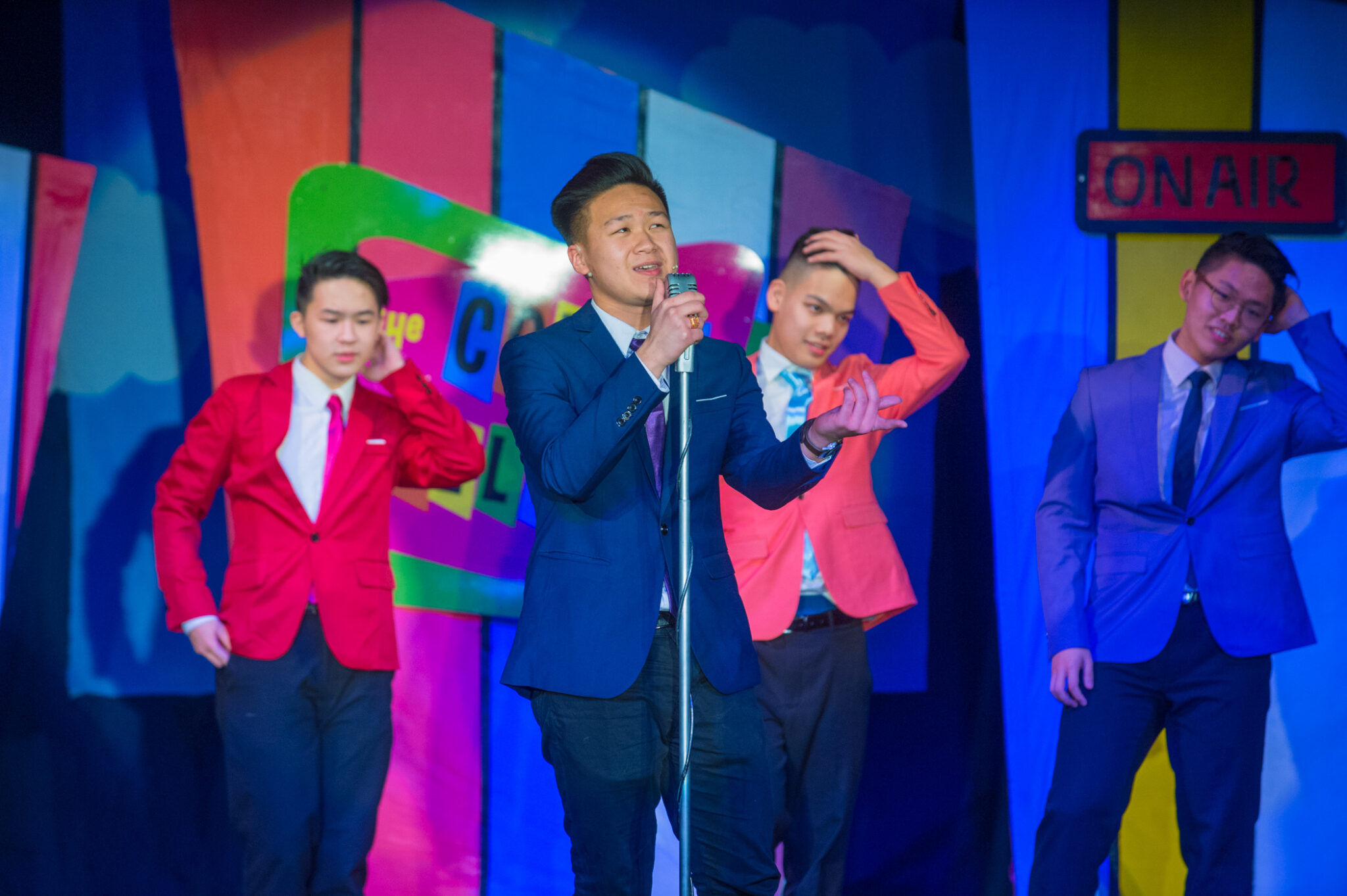 Tiffany (Tracy Turnblad) sang beautifully throughout her performance, supported by Nicole (Penny Pingleton), Chung (Seaweed J. Stubbs) and Bryant (Link Larkin) who were equally fantastic – and how could we forget the unstoppable force that is Ikenna (Edna Turnblad), who sashayed his way onto the stage whilst donning florescent curlers and a nightgown – a moment the audience will never forget. Our very own Quinn (Corny Collins) shone as she presented the ever-famous Corny Collins Spectacular – taking on the likes of the Von Tussle's & the 'Nicest Kids In Town'. Other notable mentions go to Osaru (Motormouth Maybelle) and Freda (Little Inez) the other members of the formidable Stubbs family, as well as Bronwen (Amber Von Tussle), Rhian (Velma Von Tussle) & Dragon (Wilbur Turnblad).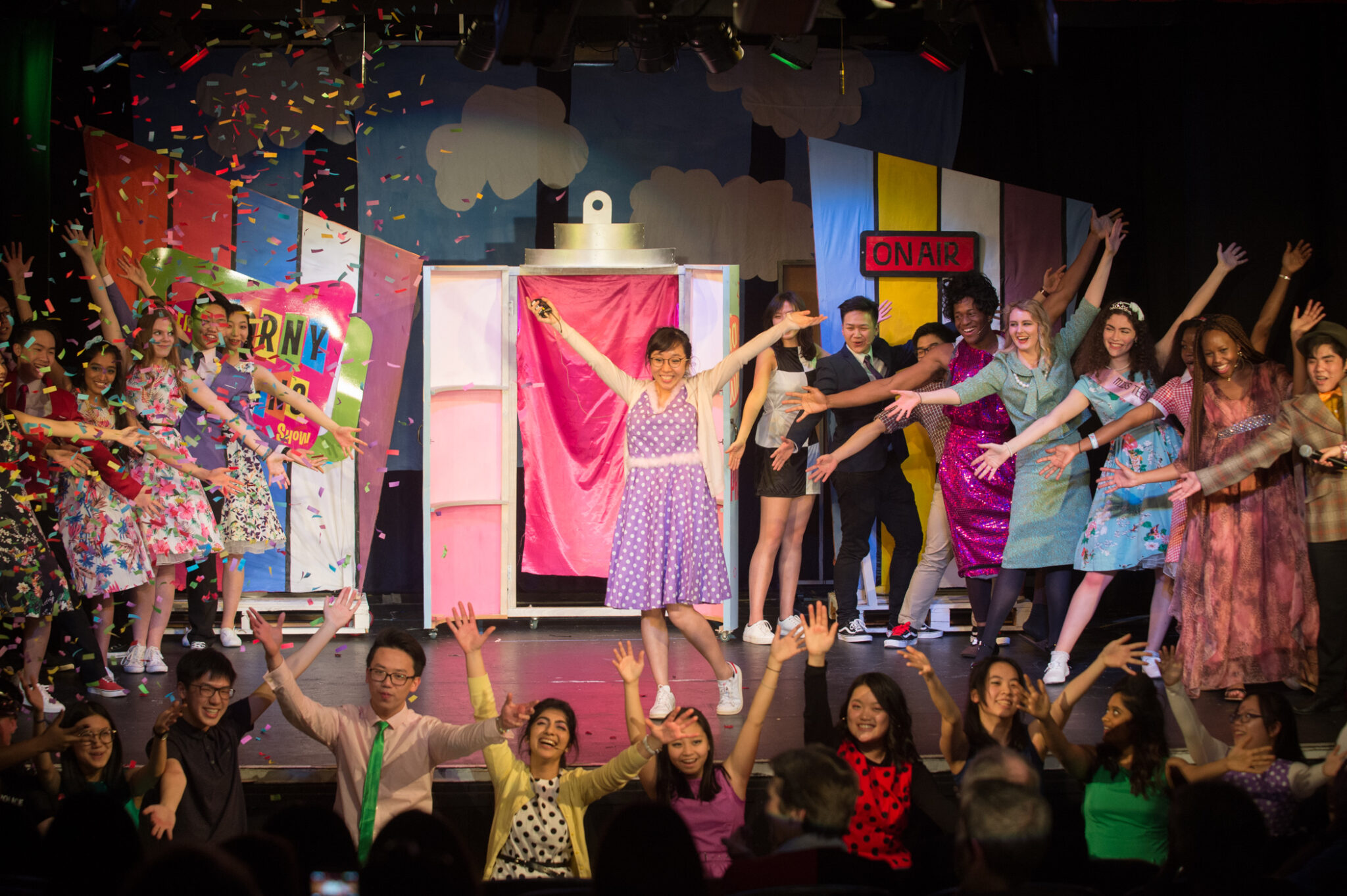 You can't stop this beat – the audience were blown away by the sheer force of the vocals and dance routines that the students had been drilling for months in preparation.
Cardiff Sixth Form College is proud to have such a diverse range of nationalities and ethnicities. The show highlighted our student's ability to see past the stereotypes, working together on a project that pushed the boundaries of a classic musical.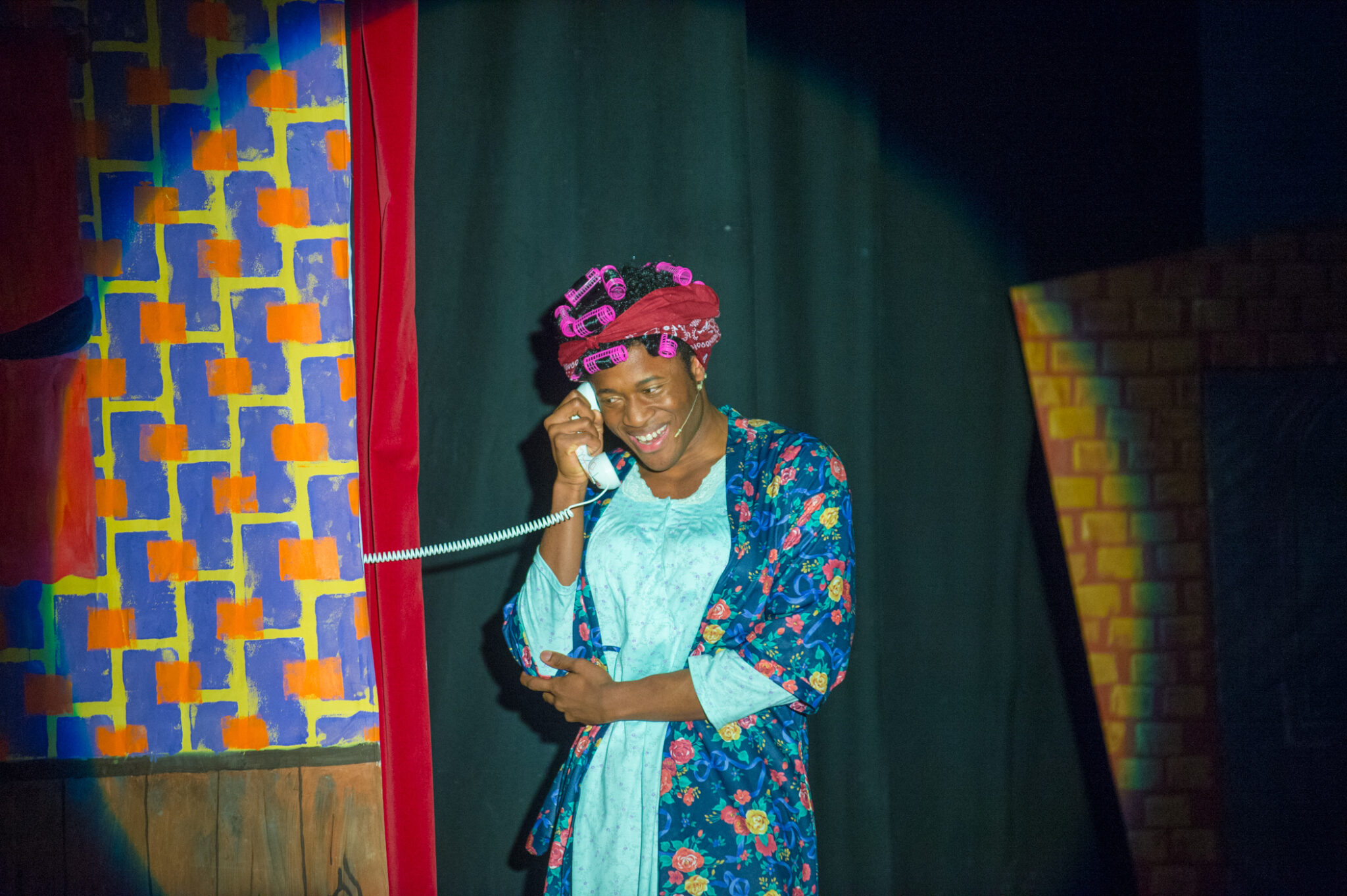 The staff would like to the thank all of the students involved, the mix of both AS and A2 students shows how close-knit the CSFC community really is. Huge congratulations must go to Ms Nausheen Lal (Director) and her team, who have worked tirelessly on the show this year – the Glee Club is the biggest club at CSFC and has grown in popularity year on year. Here's hoping next year's production will be just as earth-shaking.
Categories:
News