Cardiff Sixth Form College Tops the Tables
Cardiff Sixth Form College is again the top independent school in the UK based on A Level results it was revealed today.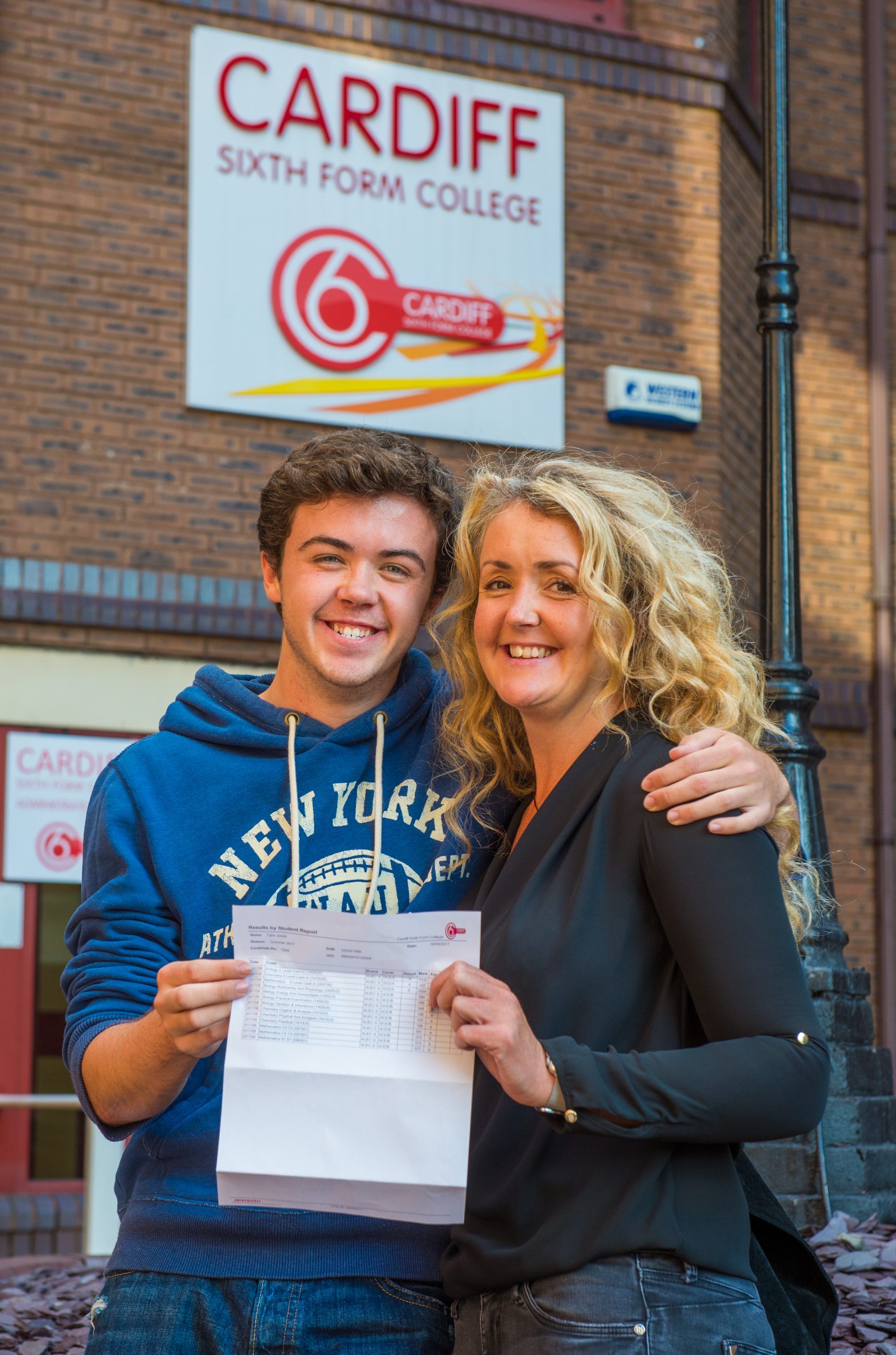 The academically selective school, based in Cardiff, was ranked using data submitted to the Independent Schools Council which was then compared across all independent schools in the UK by the Daily Telegraph.
Students at Cardiff gained 91% A*-A grades and 99% A*-B in this year's A Level results and a stunning 19 students so far have been accepted at Oxbridge with 100% gaining places at leading Russell Group universities.
This is the fifth year in a row that Cardiff Sixth Form College has been ranked top in the UK by the Telegraph and the Times and the eighth year in a row by Education Advisors.
"We are absolutely thrilled to be the top school in the UK for the eighth year running" said Cardiff Sixth Form Principal, Gareth Collier. "What we aim to do at Cardiff is to really stretch bright young people through inspirational academic teaching with lots of one-to-one support, a super-curricular programme of academic lectures, tutorials and extension as well as giving them really excellent careers guidance so that they can reach their potential. Our staff are extremely dedicated, many of them leading examiners in their own right and the school has gained a tremendous reputation not just in the UK but all around the world."
Issued on behalf of Cardiff Sixth Form College.
For more information please contact Henrietta Lightwood on henrietta.lightwood@ccoex.com or telephone 07788289937.
(Pictured: Tyler Jones and mother, Catherine Jones – celebrating Tyler's results)
Categories:
News