Hong Kong student, Bernard Ma shares an insight into a typical day in an intensive care unit (ICU) at Rao Nursing Hospital in Pune, Maharashtra as our students continue their medical work experience placements on the ICE India programme.
"Ward rounds in the ICU are always the most educational, as that's where patients with the most critical injuries rest; but it did not take us long to realise medicine isn't all about grinding out A* grades.
"Under the supervision of Dr Rao, we were able to observe a case of a patient without Doll's Eye movement- showing the disconnection of the brain from the rest of the body. Seeing a patient with a terminal disease, additionally, being left by her husband, it wasn't long before we learnt to appreciate everything that we have.
"We also observed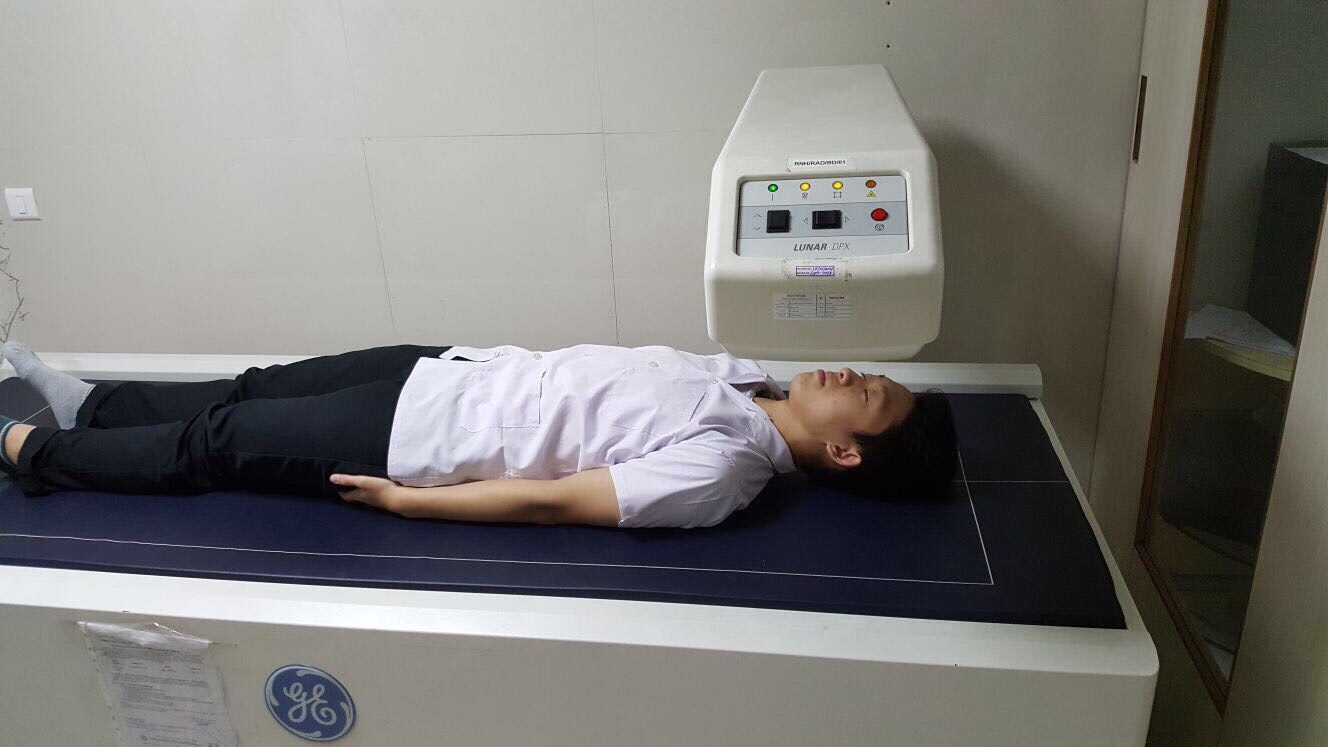 a gastroscopy being performed, which was hard to watch as the patient's gag reflex rendered the local anaesthetics useless, but from that we learnt that medicine isn't perfect, and that we have to triage and make the best decision possible. Dr. Rao's holistic approach to medicine is what makes ward rounds the most interesting, always finding links between two seemingly unrelated things – like the extraordinarily high number of cases of avascular necrosis owing to weekly praying rituals which require folding of the legs, causing prolonged stress and damage to the hip bones.
"Entirely out of curiosity, I requested for a bone scan, in which I conquered my fear of being exposed to radiation – as I was unaware that a bone scan involves lying under radiation for nearly 15 minutes (pictured left). The best part of this trip truly is how hands-on we have been.
"Going into the opthalmology department, I was certain that I wasn't interested in studying the eyes in depth, but after experimenting with the equipment, I have decided to keep my options open. The upcoming BLS workshop will be challenging, but I believe we can all complete it."
Picture opposite shows Bernard getting his eyes tested in the opthalmology department.
Categories:
Student Blog