On Wednesday 19th April, Cardiff Sixth Form College held its annual Sports Day at Cardiff International Sports Stadium, located just a short drive away from the college in Leckwith, Cardiff.
Students competed in their house teams (Ares, Artemis, Athena and Zeus) in an effort to be named the overall winning team. This encouraged the students to work together as a team, motivating each other to perform well and cheering each other on as they competed in various races and contests.
Some of the activities that took place throughout the day included an egg-and-spoon-race, sack race, three-legged race, shot put, 100m/400m race, relay, long jump, 'catch the flag' and tug-of-war.
All students and staff a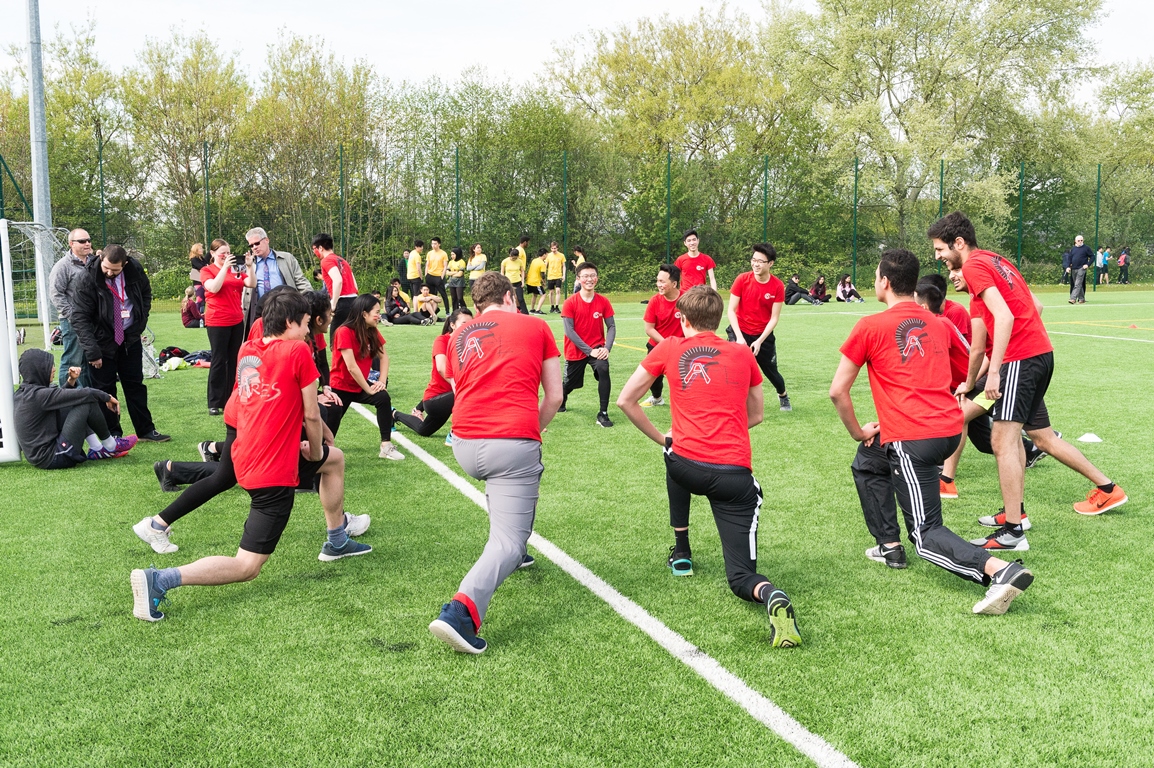 ttended Sports Day, and Mr. Lee and the catering team prepared a selection of sandwiches, snacks and drinks for everyone to enjoy at lunchtime.
We were very impressed by the students' efforts and there were a number of winners throughout the day, as announced by our humorous MC, Mr. Thomas.
This year's Sports Day included an intense game of 'Capture the Flag' (pictured left), which saw students compete in their house teams. The objective was for each team to capture the opposition team's flag, located at the team 'base,' and bring it safely back to their own base. Athena were announced as the victorious winners, followed closely by Ares.
In the three-legged race, Tyler Jones and Adrian Chau took first place for the boys, while Isabel Jones and Ffion Llewellyn were the fastest of all the girls' teams.
Meanwhile, the 100m s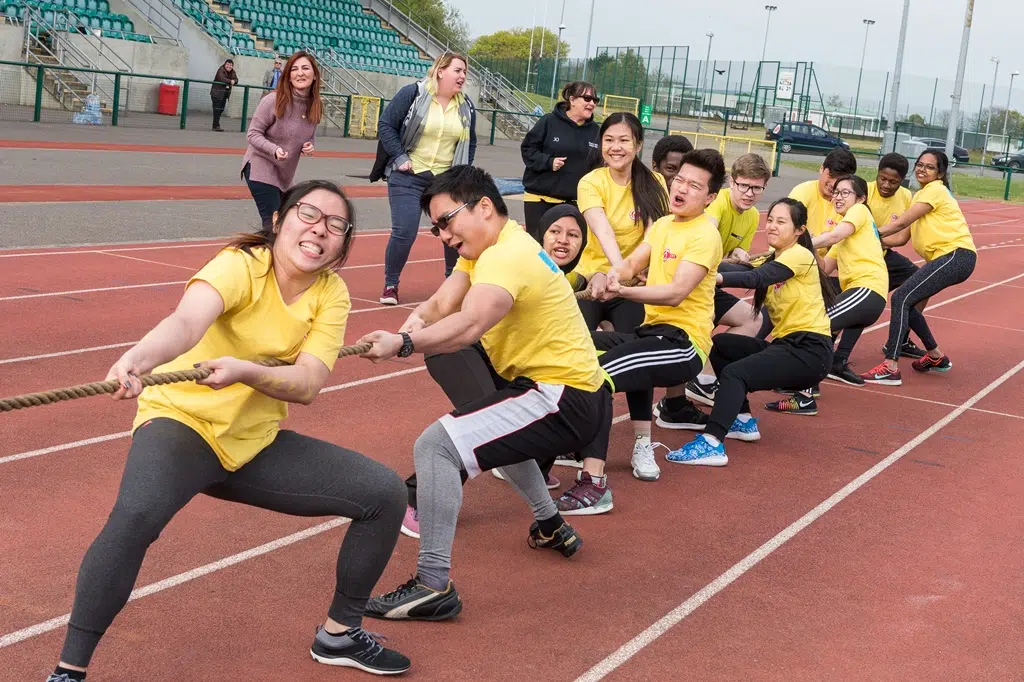 print races were won by Johnny Ho and Ffion Llewellyn, while the 400m races were won by Matthew Wainwright and Maria Zagorulko.
In the athletic throwing events, Iman Jemitola won the girls' shot put competition and Javid Alizada took first place for boys' shotput.
The final event was the tug of war (pictured left), which was won by Athena – who then went on to compete against CSFC staff!
The winning house was announced as Ares, led by Biology teacher, Dr. Scott Godfrey – well done to all involved!
On behalf of all staff and students at the college, we would like to thank Mrs. Parkinson for organising our 2017 Sports Day!
Click here to watch a video featuring various clips from our 2016/17 Sports Day.
Categories:
News